Lemoine Point Conservation Area
A natural escape minutes from Kingston's downtown.
One of the most popular Cataraqui Conservation properties, Lemoine Point Conservation Area has provided residents of Kingston and the surrounding areas with a beautiful and peaceful location for communing with the natural world. With a recorded history going back to the earliest days of Loyalist settlement along the north short of Lake Ontario in the wake of the American Revolution in the late 18th century, Lemoine Point was a family farmstead for decades before eventually coming into the ownership and stewardship of Cataraqui Conservation, beginning in 1975. 
Contact us
About Lemoine Point
Bordered by Lake Ontario and Collins Bay, Lemoine Point is 136 hectares of forest, field and marsh, with a spectacular waterfront that attracts those seeking solitude along the spectacular 2,500 metres of shoreline, a brisk walk through the delightful and abundant plant and animal life, and a place to recharge the emotional and spiritual batteries alone or with the companionship of friends and family. It is also the largest publicly accessible tract of wooded Lake Ontario shoreline in the region, which is significant both for the appreciation of nature loveers, but also because it is an integral part of the local ecosystem and critical for the sustainability of the shoreline and indigenous species of plant and animal life.
Handicapped accessible washrooms/privies are located at the north and south ends of the conservation area. Special events area allowed provided they do no harm to the natural environment of the Conservation Area, and only after obtaining a permit from Cataraqui Conservation at least two months prior to the event. 
Call 613-546-4228 ext. 222 for further details about permits.
Lemoine Point Conservation Area is also the home of Cataraqui Conservation's tree planting program, including the native plant nursery run by the Friends of Lemoine Point, as well as a special climate change research project. For more information on tree planning programs visit our forestry page.
For visitors, there are an abundance of natural amenities waiting to be explored, enjoyed and appreciated. These include: 
 • 11 kilometres of trails for four-seasons recreational use that transitions from flat terrain to gentle rolling woodland, and winding vistas through fields and marshland. For those wishing to pause along their sojourn for a rest, or to take in their surroundings, scenic lookouts and benches are conveniently located at various places along the trails. Walkers, joggers, cyclists and cross-country skiers are all welcome (cyclists on service roads and designated trails only). 
 • For those looking to have a wonderful outdoor get together with family or friends, picnic tables are available at several locations. Permits are required for group picnics and events and may be obtained by calling (613) 546-4228 ext. 222. 
 • A stone beach is located at the north end of the conservation area and is perfect for a meditative experience close to the water or for wading and splashing around on a hot summer's day. 
 • The majestic deciduous woods that are a hallmark of Lemoine Point Conservation Area are an excellent location for spring wildflowers. Many species of resident and migratory birds can also be seen in the area. It is the perfect place for nature photographers or painters to find limitless inspiration.
Learn More About the Friends
The Friends of Lemoine Point is a local community-based group of volunteers that helps to conserve and enhance Lemoine Point Conservation Area.

Their primary goals are to develop programs and activities to protect and enhance Lemoine Point's natural environment, promote public awareness and enjoyment of Lemoine Point as a place of nature, and act as an advisory partner with Cataraqui Conservation on the development and conservation of Lemoine Point.
Activities & Membership
Fun at Lemoine Point Conservation Area
Share your photos with us on Facebook or Instagram for a chance to be featured #LemoinePoint
Activities & Facilities
Help us protect Gould Lake and make sure all visitors have an enjoyable experience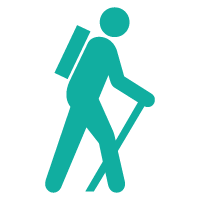 Hiking
Please stay on the marked trails, off trail use is not permitted.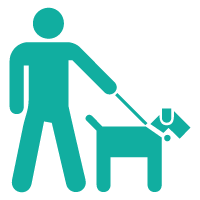 Dog Walking
Dogs must be on a leash at all times for the safety of your pet and courtesy to other visitors.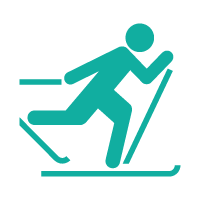 Cross-country Skiing
Trails are not winter maintained or groomed.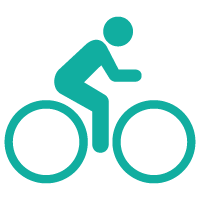 Cycling
On designated trails only.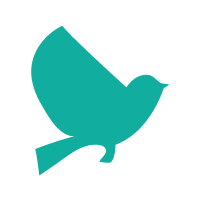 Nature appreciation
Wetlands, woods, meadows and shoreline areas provide many opportunities for wildlife viewing.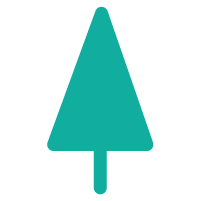 Native Plant Nursery
Seeds & cuttings collected from native stock for reforestation activities. Plant sales available.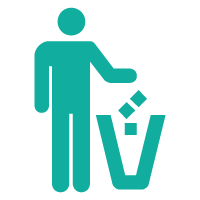 Pack In & Pack Out
Please do not litter. Leave only footprints and take only photos.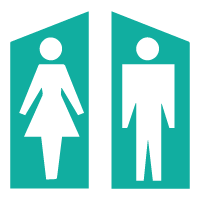 The latest from Cataraqui Conservation
View all