Marble Rock Conservation Area
For experienced hikers and other 'rock' fans.
Which came first, the hamlet or the rock? There is some debate as to whether the small woodsy hamlet of Marble Rock was named for the imposing, but magnificent natural edifice located nearby, or was the rock itself named for the community. At one time the community north of Gananoque in the Township of Leeds and The Thousand Islands boasted three mills, a post office, general store, a cheese factory and a tavern. During the First World War, there was also a short-lived mine that produced quartz used in early radios.
Contact us
About Marble Rock
Marble Rock Conservation Area has become a popular site for those seeking a little heft and height with their hiking adventures. The trails were planned and developed by members of the Rideau Trail Association, in partnership with Cataraqui Conservation, and are maintained for public use.
Start your trek at the off-road parking lot at the Trailhead on the north side of Marble Rock Road. Two connected loop trails provide a seven or 11 kilometer hiking experience. Much of the well-trodden trail is on or near exposed bedrock, which is part of the Canadian Shield.
Marble Rock Conservation Area gives hikers challenging and picturesque terrain, featuring breathtaking views at the lookouts along both the North and South Trails. In the heat of summer, visitors may be relieved to know that much of the trail at Marble Rock is traversed under a lush canopy of trees. Trail difficulty is considered to be medium to high.
The diversity of the biosphere is evident at Marble Rock Conservation Area which is rich with flora and fauna. Deer, otter, beaver, blue heron, grouse, frogs, interesting insects and wild turkeys can be seen along the trail. Wildflowers, fungi, mushrooms, lichens, mosses, ferns and many species of trees including mature birch are sights to be seen throughout the conservation area.
For much of the 1800s and into the 20th century, the land around Marble Rock was a haven for resource-based industrial activity, with a large timber industry, augmented by mining and quarrying enterprises. Although nature reclaimed much of the depleted landscape since those industries vanished more than a century ago, the long-term preservation and sustainability of the natural ecosystem wasn't ensured until 710 acres of land was acquired by Cataraqui Conservation.
Fun at Lemoine Point Conservation Area
Share your photos with us on Facebook or Instagram for a chance to be featured #LemoinePoint
Activities & Facilities
Help us protect Gould Lake and make sure all visitors have an enjoyable experience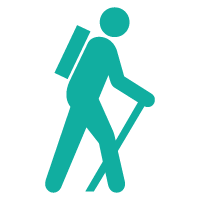 Hiking
Please stay on the marked trails, off trail use is not permitted.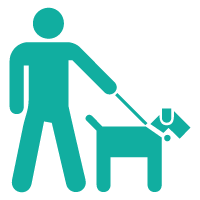 Dog Walking
Dogs must be on a leash at all times for the safety of your pet and courtesy to other visitors.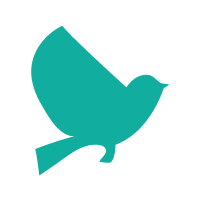 Nature appreciation
Wetlands, woods, meadows and shoreline areas provide many opportunities for wildlife viewing.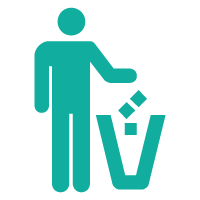 Pack In & Pack Out
Please do not litter. Leave only footprints and take only photos.
The latest from Cataraqui Conservation
View all